Korean/Konglish Jokes To Make Your Friends Laugh
Jokes are some of the best ways to break the ice and practice your language skills. Who doesn't like understanding humor in another language? I grew up in Los Angeles, California with a lot of Korean-American friends and always heard plenty of ¨Konglish¨ (Korean & English) jokes. Below I have listed a few of my favorite Korean jokes that will without a doubt make your Korean friends laugh.
All you need to know is a little basic Korean and you will easily be able to understand these jokes. Feel free to incorporate them in your Korean studies as well! Your Korean language teacher will definitely get a laugh! Jokes in Korean are called 장난 (Jangnan) or 농담(Nongdam)
1. Bibimbap Joke
Q: What is a robot's favorite food?
A: 비빔밥! (bibimbap)
This one is probably corny right? But who doesn't love a good corny joke!
Explanation: We all know that robots make a ¨beep beep¨ sound, right? The syllables 비빔(bibim) sound similar to beep beep in English when pronounced quickly in Korean. 밥 (bap) in Korean means rice. So what does a robot like to eat? 비빔밥 (bibimbap)!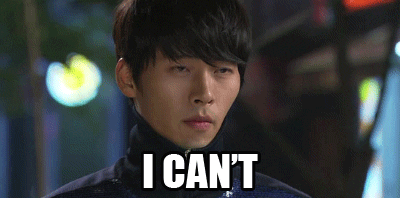 2. Ice Cream Joke
Q: Why couldn't the ice cream cones cross the road?
A: 차가와서! (chagawaseo) Translation: Because the car came!
Explanation: In Korean the adjective for cold (regarding temperature) is 차갑다 (chagapda). The word for car in Korean is 차(cha) and the verb 와서 (wa seo) means came. 차가와서(chagawaseo) is a play on words as it sounds similar to 차가워서 meaning ¨because it was cold¨.
3. Coffee Joke
Q: What does a vampire drink in the morning?
A: 코피! (kopi)
At a cafe having a coffee with friends? Try this one out!
Explanation: Vampires normally drink blood. Blood in Korean is 피(pi). 코 (ko) in Korean means nose. When put together 코피 (ko pi) means nose bleed but sounds like the Korean word for coffee: 커피 (kopi).
4. Onion Joke
Q: What do you call a 5 year old onion?
A: 오년! (onyeon)
Explanation: The number 5 in Korean is 오 (o). And year in Korean is 년 (nyeon). Together 5 years in Korean, 오년! (onyeon), sounds like onion in English!
5. Cute Guy Joke
Q: What do you call a cute guy with no ears?
A: 귀없다! (gwieopda)
Explanation: The word 귀 (gwi) means ears and the word 없다 (eopda) means to not have or to not exist. Together they actually mean ¨to not have ears¨ but when pronounced quickly sounds like the Korean word for cute, which is 귀엽다 (gwiyeopda).
What is your favorite Korean joke? Leave a comment and let us know!
Looking to level up your Korean? Check out SmarterKorean courses here!
✅Lessons for ESL teachers, students, & professionals
✅ Online 1:1 Test Prep
✅ Korean for studyabroaders: This course is designed to help study abroad students learn both conversational Korean and Korean slang to help make friends in Korean universities.
✅ Reading & Pronunciation Practice Class: Need help with reading and learning the tips and tricks to correct Korean pronunciation? Check out my reading class. We will practice reading short exercises, learn new vocabulary and grammar.
All SmarterKorean classes have digital printable materials provided.
Classes now include: ✅ Virtual Quizzes
✅Homework assignments both virtual and at 🏡
✅Pronunciation correction through recordings
✅ Packaged lessons available upon request